NAFOSTED 2nd conference on Information & Computer Science (NICS)
Posts and Telecommunications Institute of Technology and NAFOSTED co-organized NAFOSTED 2ndconference on Information & computer science from 16th to 18th September 2015 in Ho Chi Minh city (NICS 2015).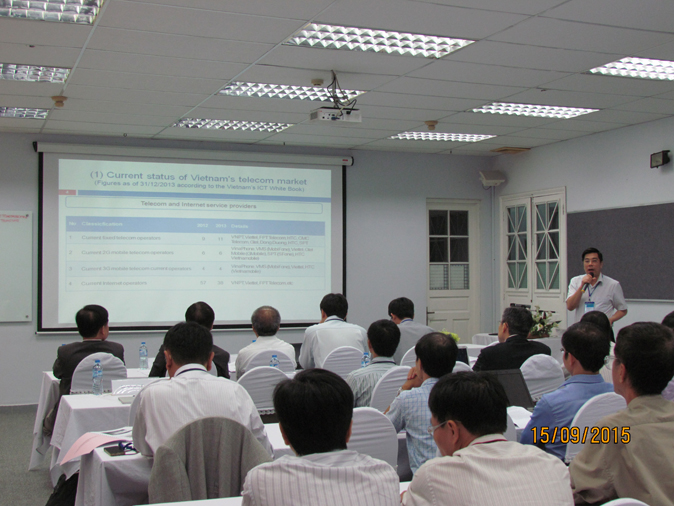 Photo of the conference
NICS is an academic forum for Vietnamese and international scientists to present their latest research results in information and computer science, particularly the results of prioritized research directions that are funded by NAFOSTED such as computer science, network system, communications, software engineering, information system, artifact intelligence, knowledge discovery.
The conference has received 119 scientific reports from Vietnam and 16 scientific reports from France, Korea, Japan, Canada, Poland, India and etc. These are the latest research results by local and foreign scientists working in areas of expertise. At the conference, some researches funded by NAFOSTED, including "An incremental cooperative solution for multicast cognitive network under joint impact of hardware impairment and interference constraint " by Posts & Telecommunication Institute of Technology, received praises from the audience.
Moreover, the conference has opened ground for networking, cooperation and discussion between Vietnamese scientists working domestically and abroad.
NICS 2016 is going to be taken place at Da Nang University in September 2016.
Source: Posts and telecommunication Institute of Technology