NAFOSTED not satisfied with current success
On April 14 2012, the executive office of the NAFOSTED organized the conference with permanent members of 7 Scientific Committees in natural science to collect suggestions from leading experts on arising problems when funding basic research projects and on the direction and development plan of the Foundation in the future.
The Scientific Committees, established by the Board of Trustees in 2009, are responsible to determine the direction of basic research, to select projects to provide funding, to evaluate the results of the performance of funded projects and are also in charge of other matters related to the Foundation's operation. During the mandate from 2009 to 2011, the committees have showed their enthusiasm, responsibility and objectivity on their work and proposals, and have been an essential factor in the previous success of the Foundation.
At the conference, PhD. Do Tien Dung, Acting Director of the Foundation, reported the implementation of funding for basic research projects in natural science in the period of 2009-2011, as well as the statistics of achieved results and problems. He also presented the development direction, plan and objectives for the next five-year period.
During the discussion, the scientists stated their concerns and solutions on existing problems; they proposed to tighten the process of projects selection to ensure their completion, to set precise criteria for ISI publications after the completion and to solve difficulties in the financial procedures. The Foundation should take the specific characteristics of each field into consideration when issuing grants and setting outcomes requirements. The Board of Directors also answered all questions, acknowledged the proposals of the scientists and promised to improve accordingly.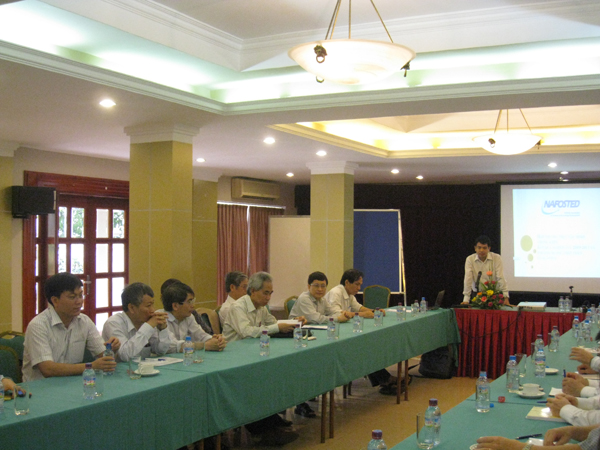 Mr. Phan Hong Son, former director of the Foundation, who was directly involved in the first funding program for basic research projects in natural science from 2009 to 2011, affirmed that: "The results achieved by the Foundation have made its mark in the scientist community, the Foundation needs to listen to feedback and encourage initiatives through discussions and meetings with leading scientists and professors"